The Wolf and the Lion
by Aesop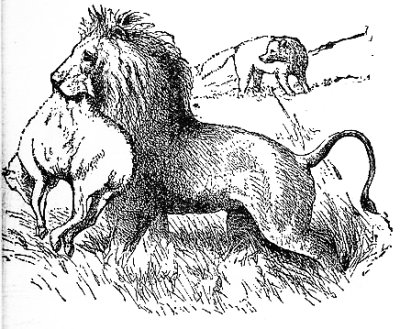 A WOLF, having stolen a lamb from a fold, was carrying him off to his lair. A Lion met him in the path, and, seizing the lamb, took it from him. The wolf, standing at a safe distance, exclaimed: You have unrighteously taken from me that which was mine. The Lion jeeringly replied: It was righteously yours, eh? Was it the gift of a friend or did you get it by purchase? If you did not get it in one way or the other, how then did you come by it?
Moral:
One thief is no better than another.
Source:
Aesop's Fables
Copyright 1881
Translator: unknown
WM. L. Allison, New York
Illustrator: Harrison Weir, John Tenniel, Ernest Griset, et.al.