The Fox and the Mask
by Aesop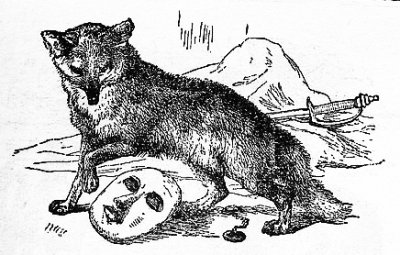 A FOX entered the house of an actor and, rummaging through all his properties, came upon a Mask, an admirable imitation of a human head. He placed his paws on it and said: What a beautiful head! Yet it is of no value, as it entirely lacks brains.
Moral:
A fair face is of little use without sense.
Source:
Aesop's Fables
Copyright 1881
Translator: unknown
WM. L. Allison, New York
Illustrator: Harrison Weir, John Tenniel, Ernest Griset, et.al.