The Mule
by Aesop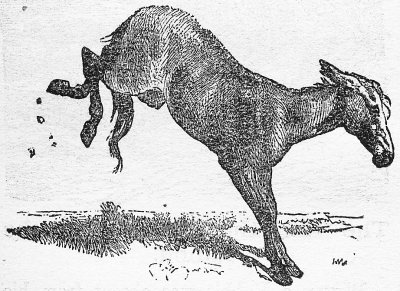 A MULE, frolicsome from want of work and from overmuch corn, galloped about in a very extravagant manner, and said to himself: My father surely was a high-mettled racer, and I am his own child in speed and spirit. On the next day, being driven a long journey, and feeling very weary, he exclaimed in a disconsolate tone: I must have made a mistake; my father, after all, could have been only an Ass.
Source:
Aesop's Fables
Copyright 1881
Translator: unknown
WM. L. Allison, New York
Illustrator: Harrison Weir, John Tenniel, Ernest Griset, et.al.