The Two Pots
by Aesop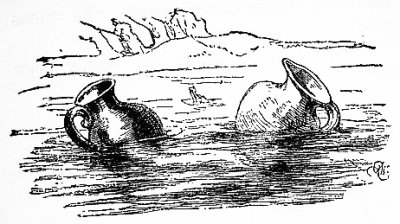 A RIVER carried down in its stream two Pots, one made of earthenware, and the other of brass. As they floated along the surface of the stream, the Earthen Pot said to the Brass Pot: Pray keep at a distance, and do not come near me, for if you touch me ever so slightly, I shall be broken in pieces; and besides, I by no means wish to come near you.
Moral:
Equals make the best friends.
Source:
Aesop's Fables
Copyright 1881
Translator: unknown
WM. L. Allison, New York
Illustrator: Harrison Weir, John Tenniel, Ernest Griset, et.al.