The Dogs and the Hides
by Aesop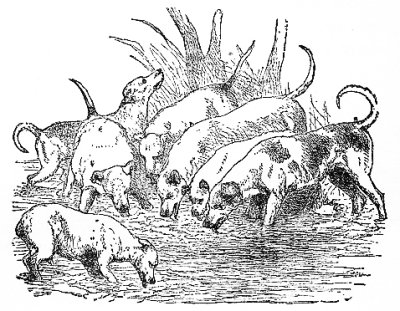 SOME DOGS, famished with hunger, saw some cow-hides steeping in a river. Not being able to reach them, they agreed to drink up the river; but it fell out that they burst themselves with drinking long before they reached the hides.
Moral:
Attempt not impossibilities.
Source:
Aesop's Fables
Copyright 1881
Translator: unknown
WM. L. Allison, New York
Illustrator: Harrison Weir, John Tenniel, Ernest Griset, et.al.