The Old Man and the Three Young Men
by Aesop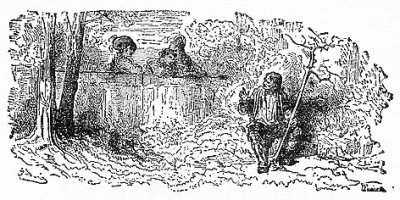 AS AN OLD MAN was planting a tree, three young men came along and began to make sport of him, saying: "It shows your foolishness to be planting a tree at your age. The tree cannot bear fruit for many years, while you must very soon die. What is the use of your wasting your time in providing pleasure to others to share long after you are dead?"
The old man stopped in his labor and replied: Others before me provided for my happiness, and it is my duty to provide for those who shall come after me. As for life, who is sure of it for a day? You may all die before me.
The old man's words came true; one of the young men went on a voyage at sea and was drowned, another went to war and was shot, and the third fell from a tree and broke his neck.
Moral:
We should not think wholly of ourselves, and we should remember that life is uncertain.
Source:
Aesop's Fables
Copyright 1881
Translator: unknown
WM. L. Allison, New York
Illustrator: Harrison Weir, John Tenniel, Ernest Griset, et.al.