The Dog in the Manger
by Aesop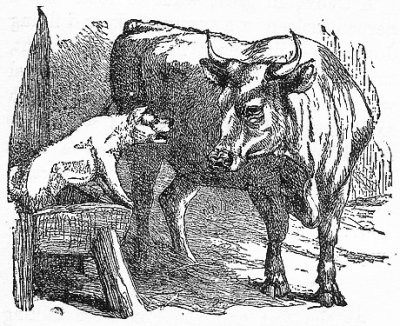 A DOG lay in a manger, and by his growling and snapping prevented the oxen from eating the hay which had been placed for them. What a selfish Dog! said one of them to his companions; He cannot eat the hay himself, and yet refuses to allow those to eat who can.
Moral:
We should not deprive others of blessings because we cannot enjoy them ourselves.
Source:
Aesop's Fables
Copyright 1881
Translator: unknown
WM. L. Allison, New York
Illustrator: Harrison Weir, John Tenniel, Ernest Griset, et.al.