The Goose with the Golden Eggs
by Aesop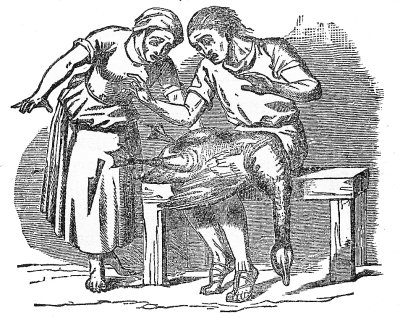 A CERTAIN MAN had the good fortune to possess a Goose that laid him a Golden Egg every day. But dissatisfied with so slow an income, and thinking to seize the whole treasure at once, he killed the Goose, and cutting her open, found her - just what any other goose would be!
Moral:
Much wants more, and loses all.
Source:
Aesop's Fables
Copyright 1881
Translator: unknown
WM. L. Allison, New York
Illustrator: Harrison Weir, John Tenniel, Ernest Griset, et.al.