The Geese and the Cranes
by Aesop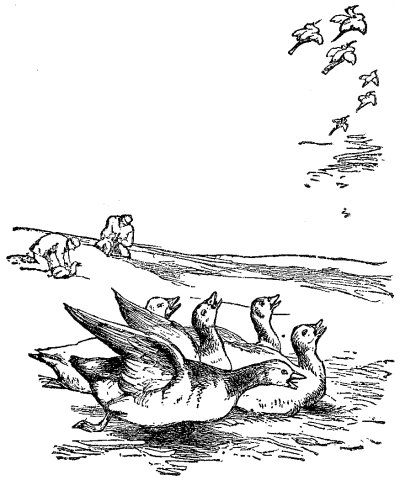 THE GEESE and the cranes fed in the same meadow. A bird-catcher came to ensnare them in his nets. The Cranes, being light of wing, fled away at his approach; while the Geese, being slower of flight and heavier in their bodies, were captured.
Moral:
Those who are caught are not always the most guilty.
Source:
Aesop's Fables
Copyright 1881
Translator: unknown
WM. L. Allison, New York
Illustrator: Harrison Weir, John Tenniel, Ernest Griset, et.al.