The Horse and Groom
by Aesop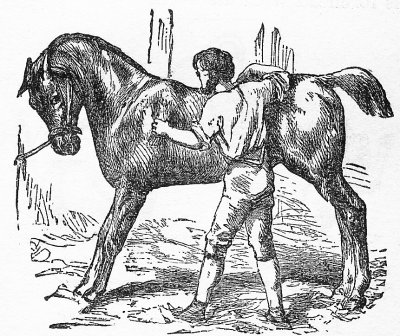 A GROOM used to spend whole days in currycombing and rubbing down his Horse, but at the same time stole his oats, and sold them for his own profit.Alas! said the Horse, if you really wish me to be in good condition, you should groom me less, and feed me more.
Moral:
If you wish to do a service, do it right.
Source:
Aesop's Fables
Copyright 1881
Translator: unknown
WM. L. Allison, New York
Illustrator: Harrison Weir, John Tenniel, Ernest Griset, et.al.